What is The DAO?
A Decentralized autonomous organizations ("DAO") is a new type of organization, best comparable to a digital company, but without an attached legal entity. Made from irrefutable computer code, it is operated entirely by its community, which backs its future growth by purchasing DAO tokens using ETH, the fuel of the Ethereum network.
Currently, Slock it only participates The DAO, but other products will also join The DAO.
**The DAO Tokens creation phase has ended. Please check the following link to buy/sell DAO tokens at Coincheck.
How to Buy and Sell The DAO Tokens
DAO – Slock.it

The DAO is hosting a crowd sell for 28 days from April 30, 2016. First, the DAO will be sold at price 100DAO = 1ETH. The price will increase gradually where ultimately it will be 100DAO = 1.5ETH.
How to buy DAO?
DAO can be bought by sending ETH to the following address.
0xbb9bc244d798123fde783fcc1c72d3bb8c189413
DAO token will be issued automatically when you send ETH to this address.
The ETH must be sent from your own wallet and not from a wallet you created on exchanges.
What is MyEtherWallet?
MyEtherWallet is Ethereum wallet client.
You can start using it just by downloading the source code.
To participate The DAO crowd sell, you need Ethereum wallet that works on your client.
The Ether sent from a wallet created through exchanges cannot be accepted.
MyEtherWallet: Open Source JavaScript Client-Side Ether Wallet
How to by The DAO
1. Buy Ether from exchange
2. Send Ether to MyEtherWallet
3. Send Ether to The DAO address from MyEtherWallet
1. Buy Ether at Coincheck Bitcoin/Ether Exchange
Ether can be bought at Coincheck
https://coincheck.com/en/exchange
To buy Ether at Coincheck you first need to deposit fiat currency.
For more instruction about deposit please refer How to buy bitcoin.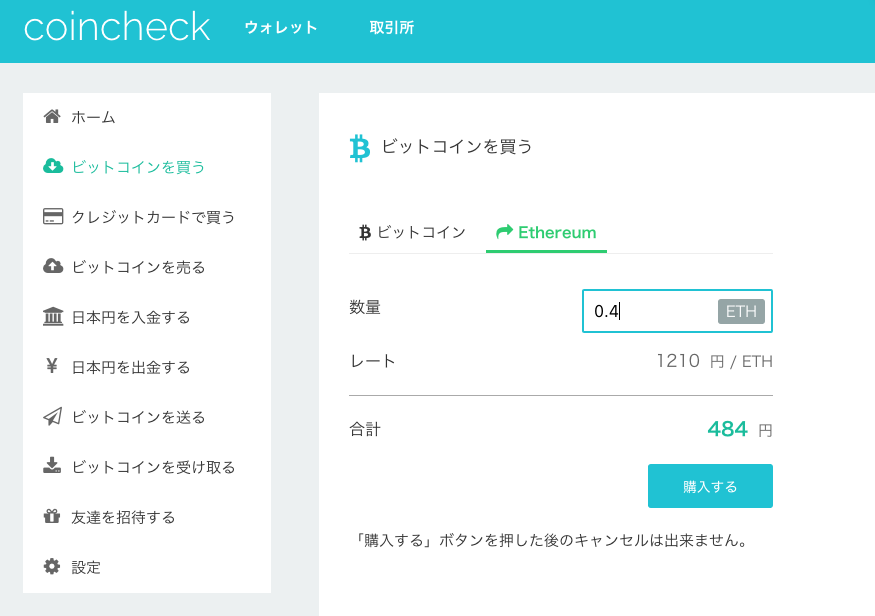 Select "Buy bitcoins" on the menu displayed on the left.
Select "Ethereum" and enter an amount you would like to by and click the buy button.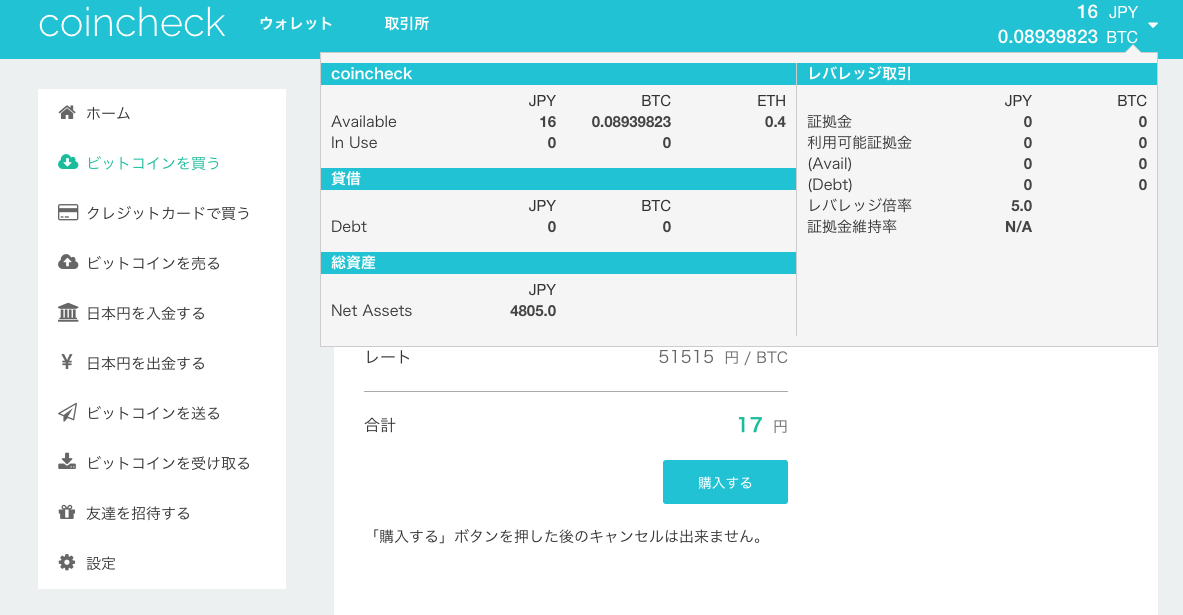 When you click buy button the Ether you have bought will be credited to your Ether Wallet
2. Send Ether to MyEtherWallet
MyEtherWallet can be created online, but for security reason, we will describe the procedure for creating wallet offline.
First, download wallet source code from the link below.
https://github.com/kvhnuke/etherwallet

Download zip file from the GitHub.

When you uncompress zip file there will be folder name dist.
Drag and drop the index.html in the dist folder to browser you prefer to open (Chrome, Firefox).

Enter password and click generate. Your wallet will be created.

Secret key will be generated. Please download it and keep it at a safe place.

From View Wallet Info page you can see detail about your wallet.

Copy Your Address displayed on the left-hand corner.

From coincheckのSend Bitcoin page, pate address you have copied above.
Press send button to complete The DAO purchase.
3. Send Ether to MyEtherWallet from The DAO address

From The DAO official website, please read-in wallet file you have downloaded.

Wallet balance will be displayed when loading completes.
When you select GENERATE TRANSACTION new transaction will be created.
By clicking SEND TRANSACTION the order will be processed.
Please be aware that token purchased from MyEtherWallet can't be transferred.

Finally, when balance is purchased on the left-hand corner your order is completed.
THE DAO
DAO – Slock.it
The easiest way to buy and sell Bitcoin and Ether | Coincheck
MyEtherWallet: Open Source JavaScript Client-Side Ether Wallet