How to send bitcoin
Step by step instructions for sending bitcoins using coincheck wallet.
If you have any question feel free to contact us.
1. Account registration
First fill out the sign-up form with your e-mail address and preferred password.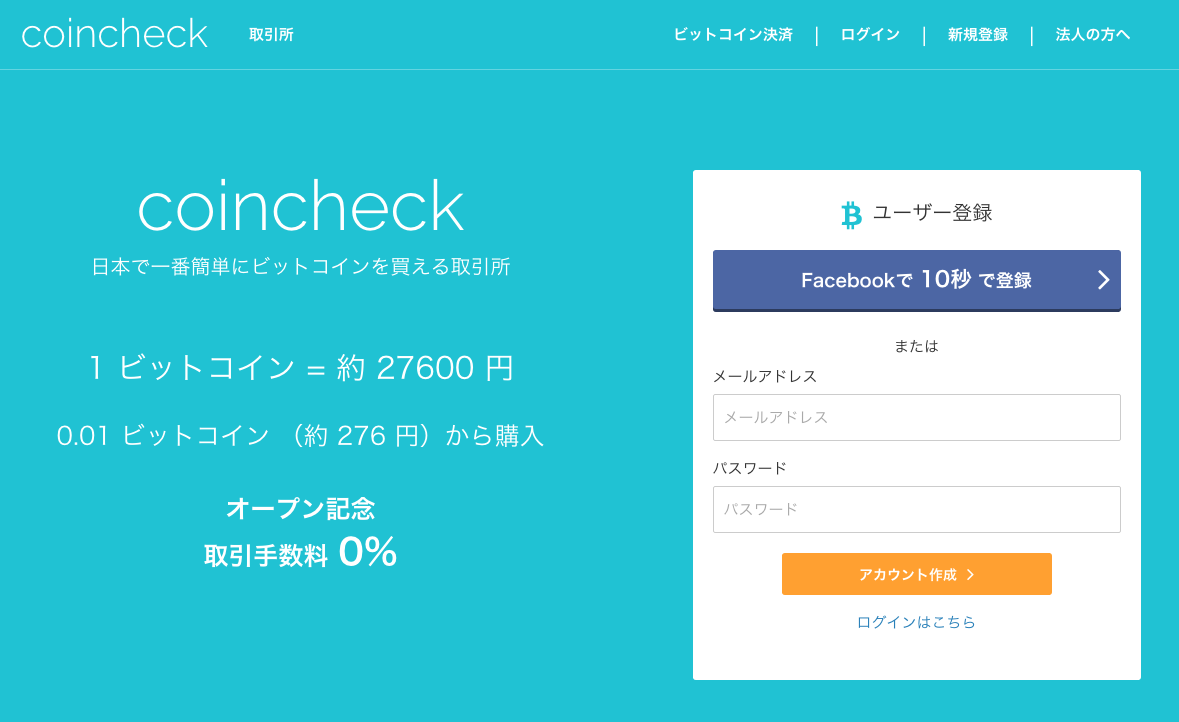 Once you submit your form, you will receive an e-mail from coincheck.
Click the URL in the e-mail.
2. Verify your phone number and identity
coincheck takes security seriously. In order to deposit currency to your wallet phone number and identity verification are requried.
Please verify your phone number and identity from the following links.
3. Deposit Yen and buy bitcion.
For more instructions, please refer to the following manual. How to buy bitcion?
4. Send bitcoin
You can send bitcoin from here. You can either send bitcoins to bitcoin address or e-mail address.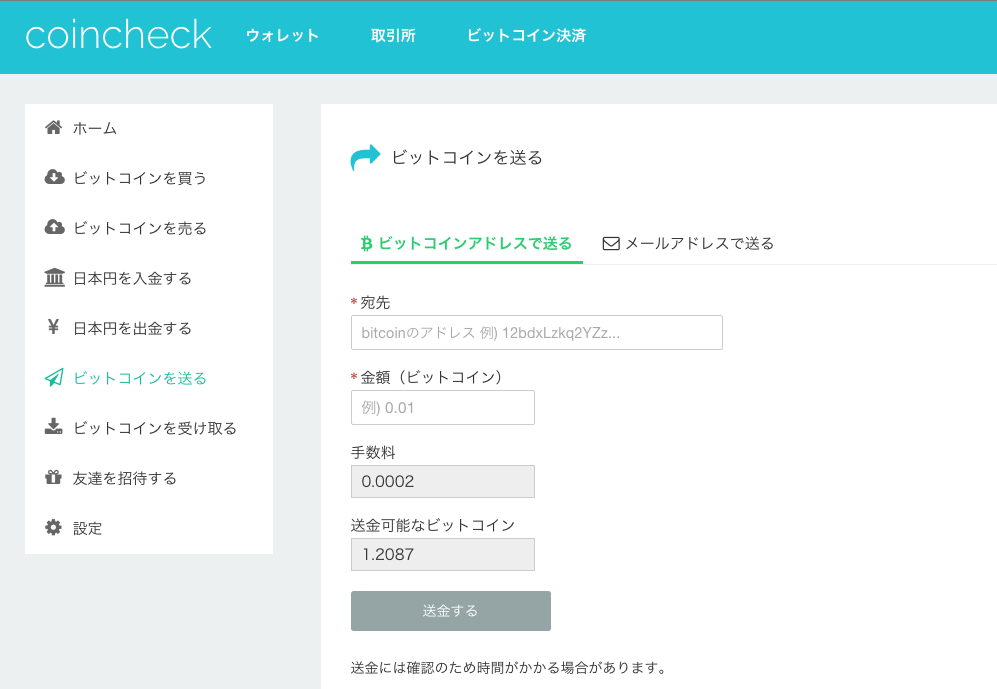 You can also send bitcoin from coincheck's apps.
How to convert bitcoins to my local currency?
For customers who would like to change bitcoins to local currency while traveling.
There are two major options for converting bitcoins to local currencies.
・Use local bitcoin wallet.

・At bitcion ATM
Convert to local currency using local bitcoin wallet.
In order to convert bitcoin to local currency, please prepare the following.
・Local bitcoin wallet

・Local bank account
Transfer bitcoin in your coincheck wallet to local bitcoin wallet. Then convert your bitcoins in your wallet to local currency. Finally, transfer your bitcoins to your local bank account.
Convert your bitcoins to local currency at Bitcoin ATM
Use coincheck wallet and convert your bitcoin to local currency with bitcoin ATM.
Find bitcoin ATM at coinmap(https://coinmap.org/)